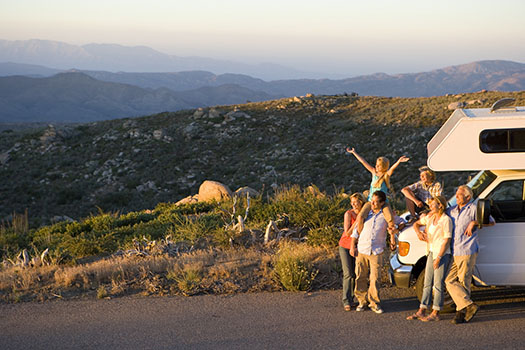 You know that taking time from work is essential to your well-being. However, your budget doesn't always love vacation as much as you do.
When it comes to vacation spending, Americans are going into debt to pay for their much-needed R and R.
A staycation, or vacation spent near home, is a great alternative. (And with Covid-19, it may be one of the few choices you have this year.) While it is great for your budget, you may be thinking that a staycation can never be as fun as a vacation getaway.
This doesn't have to be the case.
Here are some staycation hacks to recreating that vacation feel, all while staying on budget.
Set the Mood and Prepare for Your Staycation
Even though you're not planning on going anywhere, it's important to set up your staycation as an actual vacation. You'll prevent yourself from slipping into the same daily routine and instead prepare for a fun adventure.
The day before, take some time to declutter, change your bedsheets, and get rid of all distractions and projects. Set up some outdoor lighting, stock up on your favorite foods, and meal prep for the days you know you'll be busy and don't want to spend money on takeout.
You can also create a list of various adventures and activities you would like to try during your staycation, as well as their approximate cost to stay under budget.
However, remember to keep the list flexible. It won't feel like a vacation if you are planning out every hour of every day. Have a loose idea of what you would like to do for different days of the week. Every morning, you can choose from your itinerary for a stress-free day.
Try Something New
One of the reasons we love vacations so much is that it is the opportunity to try something new. You can recreate this sense of adventure during your staycation, as well.
Take this time to try new foods or go wine tasting. You can explore new hobbies, such as hiking, photography, or taking cooking classes. You can check out Groupon or other coupon sites for discounts and package deals.
If you're more adventurous, check if your city or nearby towns have skydiving or flying lessons. The possibilities are numerous. And the best part is that you don't have to spend thousands of dollars to have an adventure.
Plan a Surprise
Another thing that makes vacations so great is that you don't always know what to expect. You can recreate that feeling of wonder at home by planning a surprise day for your significant other or best friend.
You can both take turns planning out an entire surprise day that you both will enjoy in your hometown or a nearby city. Don't give each other any hints (other than wardrobe information and things they need to pack).
The element of surprise can bring so much excitement to your staycation, and it doesn't have to cost a fortune.
Change Your Scenery
If you've ever been away from home for an extended period of time, you know how different everything feels and looks when you get back. That's part of the reason vacations are so great—they're a chance to see and do things completely out of the ordinary.
To recreate that feeling during your staycation, it's important to remember that you will need to change your scenery. Don't do the same old things that you do on a regular basis.
Try new restaurants, visit shopping centers across town, or go kayaking at a nearby lake that you've never visited before. Changing your scenery will give you that feeling of awe and curiosity that you always feel while traveling.
Get to Know What Makes Your City Great
Often, we forget about the little things that others may find interesting about our own cities. The truth is, unless you're the town historian, you probably don't know everything there is to know about your hometown. Your staycation is the perfect opportunity to get to know your city a little better.
Your local visitors' bureau is a great place to start. They may have tips and resources that many locals may not know about. And don't feel too silly to take a local tour. They're inexpensive and you can snap great pics, meet new people, and most importantly have fun.
Play Short Day Trips
If you're convinced that your hometown has nothing new to offer, then the other option for your staycation is planning short day trips to nearby cities and attractions.
Do some research before your staycation begins and make yourself a fun, budget-friendly itinerary of places you can visit. The best part is there are no hotel fees, no overpriced food, yet you can still have an interesting adventure.
Get Some Rest
Last but not least, make sure you schedule some time for leisure during your staycation. Vacations are probably the only time you get some much-needed rest and have the chance to sleep in.
Create a space to sit or lay down outside, enjoy a cup of tea while watching the sunset, or just soak up some sun while listening to some relaxing tunes. You'll feel refreshed, relaxed, and you'll learn to appreciate the benefits a staycation can have on both your budget and overall mood.